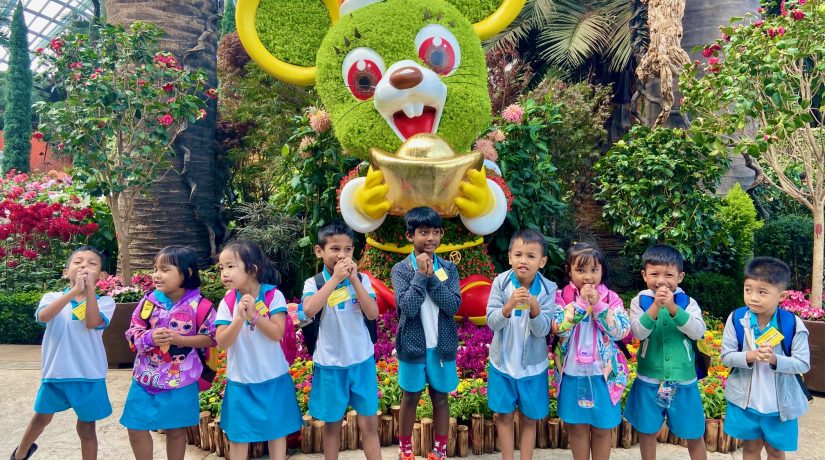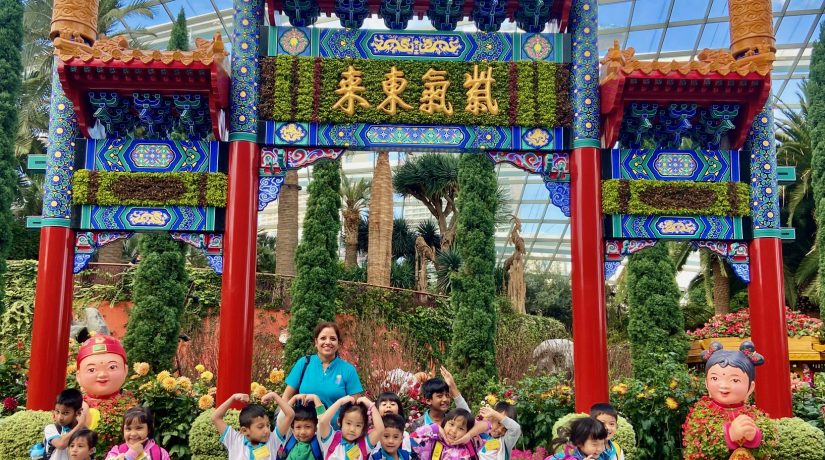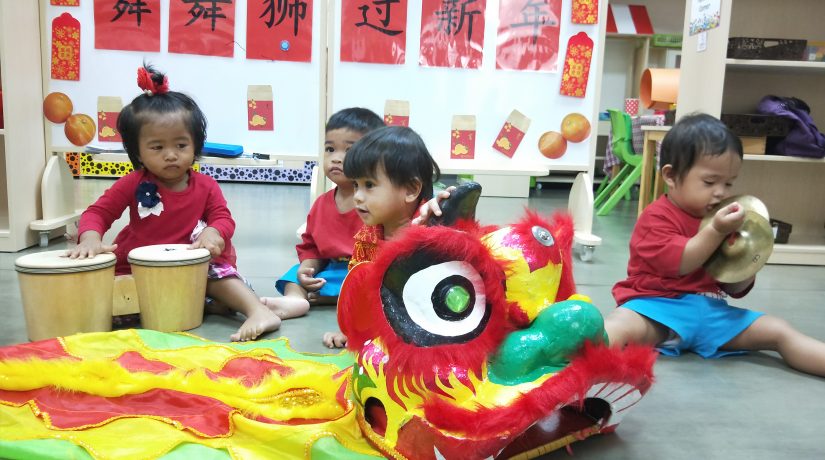 Kickstarting the Lunar New Year with a bang! Children gave an energetic lion dance and drum performance to usher in the Year of the Rat!
Parents and their children enjoyed a variety of Chinese festive games such as fixing puzzles and learning the strokes of Chinese characters.
Gardens by the Bay was the next stop, where the children enjoyed looking at the flowers and the festive decoration displays. The little ones even acted out the story of "Nian", the mythical beast where children scared the dragon away using crackers and drums.