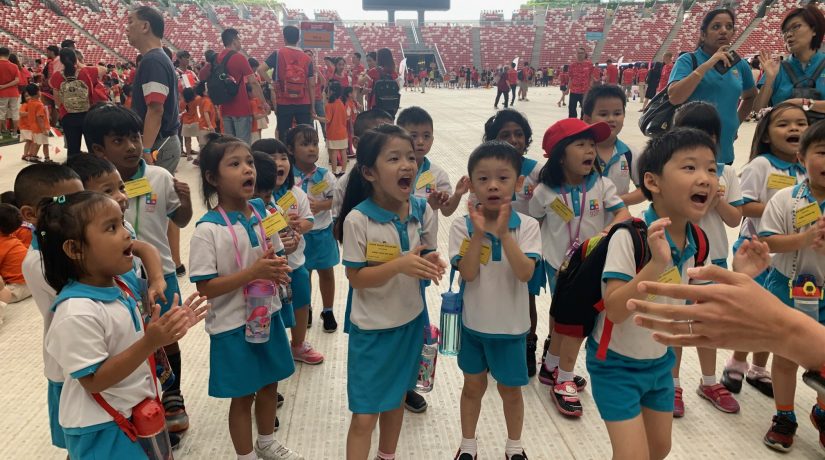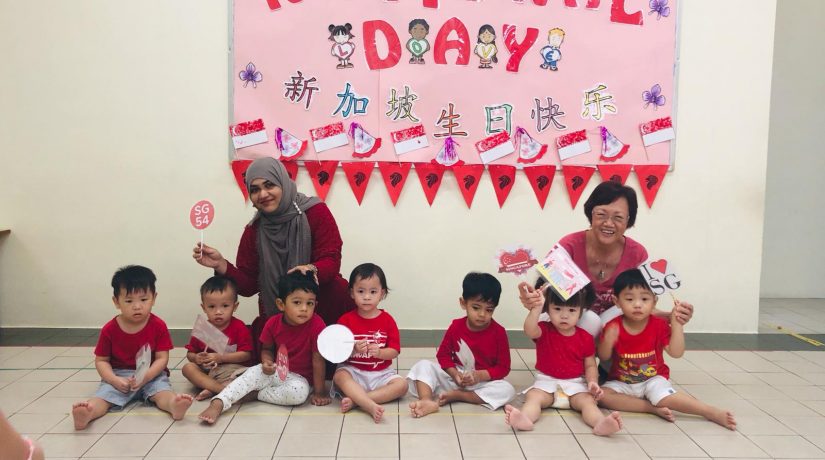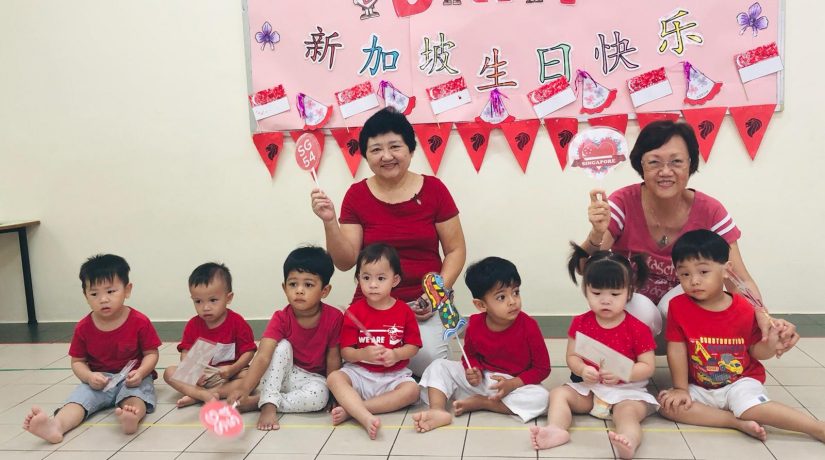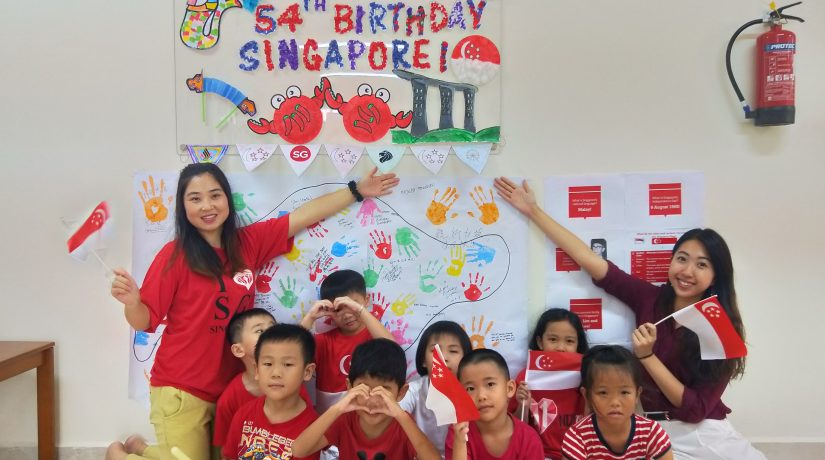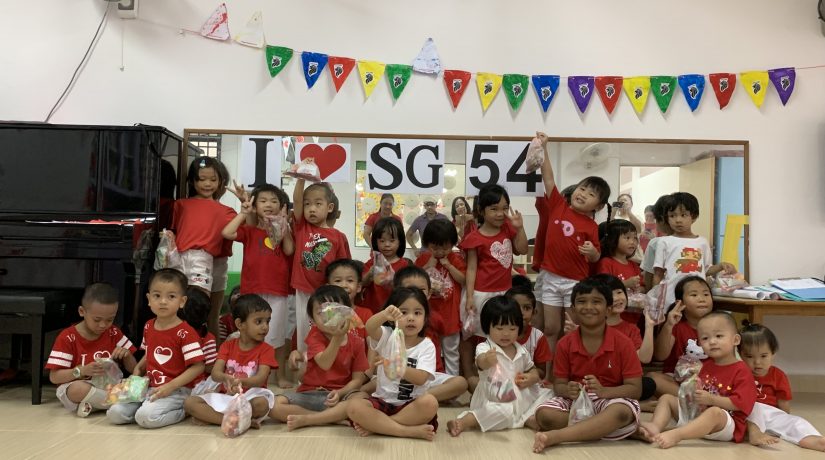 Our little children celebrated National Day this year by singing the National Anthem and reciting the pledge. They watched a video on Sang Nila Utama and the history of Singapore.
The children were quizzed about Singapore and given goodie-bags for their correct answers.
Children also danced to the National Workout- 2019 GetActive! Singapore NDP Workout: Our Singapore [Fallen Superhero Remix].
They also sang a birthday song for Singapore, while other children blew out the candles on Singapore's birthday cake. Together, they sang some National day songs, and received national day flags from the teachers.
The children also enjoyed some outdoor activities and traditional games like chapteh, hopscotch, five stones and zero point.
After that, children were brought around the neighbourhood to wish members of the community a happy national day.