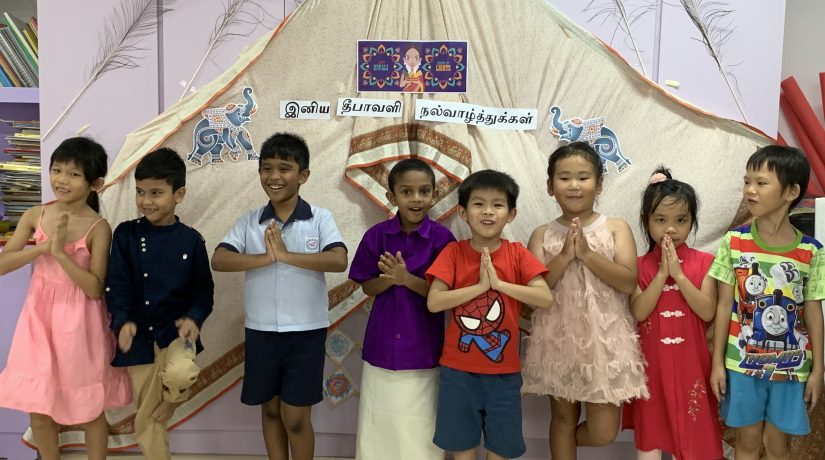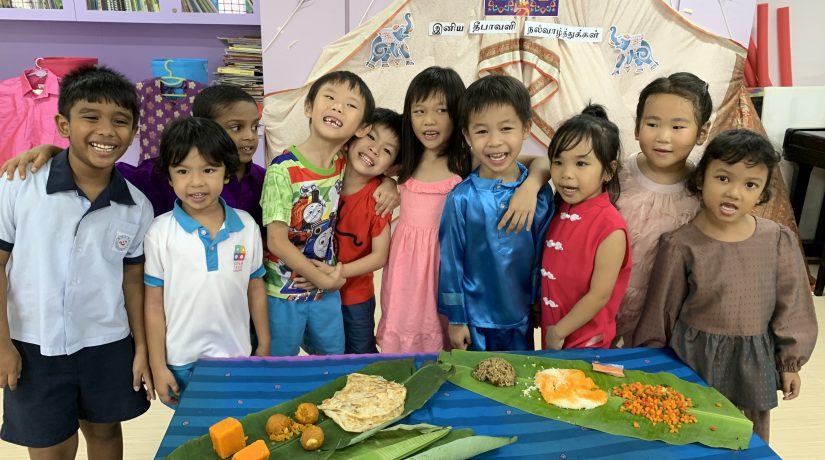 The children at Super Talent Childcare enjoyed themselves as they celebrated Deepavali with their friends and teachers.
Game stations were prepared and facilitated by the teachers to give children a more in depth understanding of Deepavali. Some of the stations included Thoran making, edible lamps, and Rangoli colouring. They also got a taste of the different mithai (sweets) and traditional food such as boondhi, ladoo, idyappam, puiyogare, kesari and prata.
They ended the celebration by watching a video called, "Ramayana, the story of Diwali" and learnt the significance of Deepavali; the conquering of evil by good.