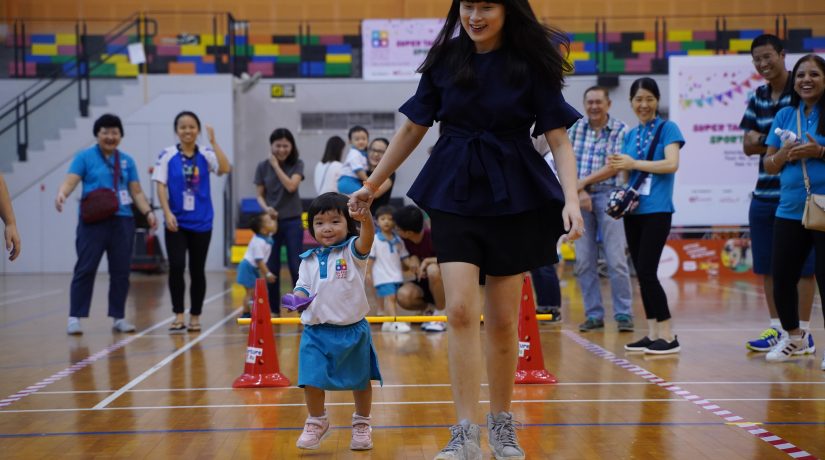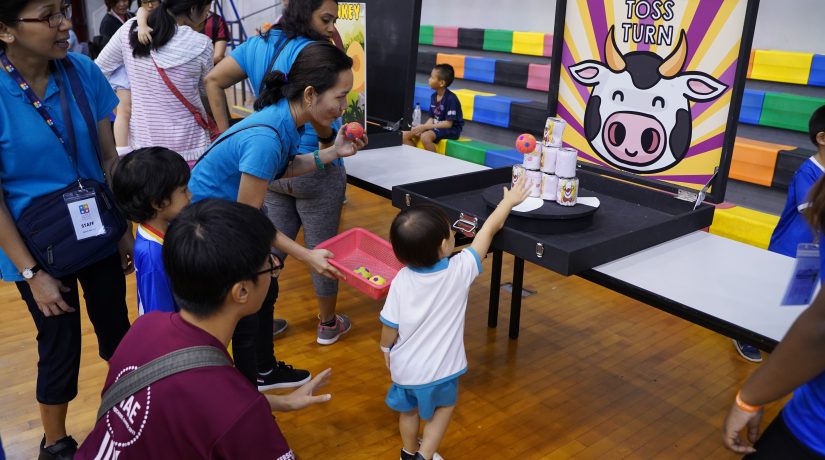 Our children and their families from all 4 Super Talent Childcare Centres participated in the annual Super Talent Childcare Sports Day 2019 held on 8 June 2019 at Pasir Ris Sports Centre – Guest of Honour, Mr Lawrence Ng, Chief Executive Officer of Thye Hua Kwan Moral Society, was present to officiate the event.
To the sounds of raucous cheers and laughter, our children spent the day expanding their boundless energy in games and activities! The Super Talent Childcare Sports Day aims to promote healthy living and family bonding through various tele-matches and games.
Kicking off the event was a mass exercise in Qian Zi Wen Wushu – It is also a favourite activity of the children during their school assembly time! They then participated in tele-matches, football and soared to new heights in a bouncy castle!
We would like to take the opportunity to thank our partners, ActiveSG, Gloricious Events & Concepts, The Balloon Thing, Win Win Food and Young Generation for their generosity in providing the venue and the necessary support to make the event possible – It was definitely a day to be remembered by all!